Chronic Pain-Management Conference for Health Professionals
Location
Kripalu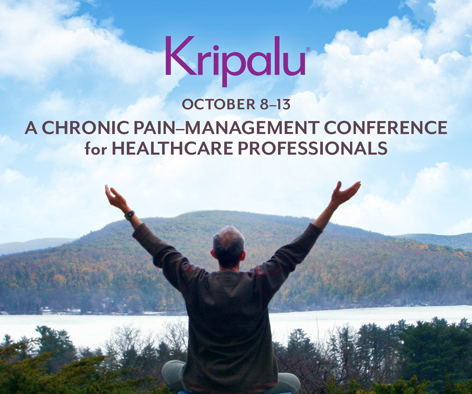 Join distinguished neuroscientists, physicians, physiotherapists, yoga researchers, expert authors, and yoga and mindfulness teachers in a dynamic, multifaceted MD educational experience curated for professionals interested in an integrative approach to the treatment of chronic pain.
Groundbreaking, inspiring, and thought-provoking, this conference is unlike anything that has been offered elsewhere. Based upon current research and best practices, this embodied "change" conference provides practical information— including alternatives to pain medication— and the research behind it.
The lectures, panel discussions, special-topic breakout sessions, experiential classes, and themed workshops featured here offer solutions to the challenging burnout that impacts providers today in workshops on self-care, building resilience, food as medicine, and Ayurvedic rejuvenation.
Come be a part of the conversation at this critical point in healthcare, and bring home tools and techniques to empower you and your patients or clients dealing with chronic pain.