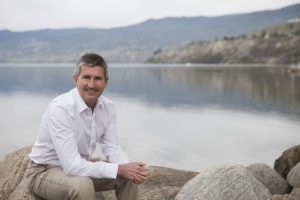 Neil Pearson
PT, MSc(RHBS), BA-BPHE, C-IAYT, ERYT500
Neil is a physiotherapist, an Adjunct Professor at University British Columbia, and a yoga therapist.
He is an engaging educator and compassionate clinician, able to make the complex understandable, willing to share his knowledge and expertise in pain care, and always ready to learn more.
Neil's most influential mentors and teachers have been the people in pain he has served.
He is also an aspiring writer.
Until further notice, Neil will only be able to teach in USA in colleges, universities and seminaries, based on NAFTA visa requirements.
" I hope to be known as the 'guy' who endeavours to shift the paradigms of pain, of people in pain,
and of the role and effectiveness of the self-care aspects of pain care."
Accomplishments
hired by the Doctors of British Columbia to develop and implement their post-licensure clinical pain management education
past Director of Pain BC
the founding Chair of the Canadian Physiotherapy Pain Science Division
faculty member for international yoga therapist training programs
developer of the Pain Care Yoga workshops and training program
author of 'Yoga Therapy' in the 2016 book Integrative Pain Management
author of Understand Pain Live Well Again 2007
developer of an online pain self care curriculum
recipient of:
: Distinguished Alumni Award from Queen's University 2015
: Excellence in Interprofessional Pain Education from Canadian Pain Society 2012
: Award of excellence for Clinical Contribution from Physio Association of BC 2010
Peer reviewed articles
Blinkenstaff, C, Pearson, N. Reconciling Movement and Exercise with Pain Neuroscience Education: a Case for Consistent Education. Physiotherapy Practice Review,32(5):396-407 2016
Pearson, N. Know Pain. Yoga Therapy Today, Summer, 2013. 14-16.
Pearson N. Yoga and Chronic Low Back Pain. IJYT 2010, 20: 53-54.
Pearson, N. Yoga For People in Pain. IJYT 18; 77-86, 2008.
Pearson, ND, Walmsley, RP. Trial into the effects of repeated neck retractions in normal subjects.  Spine 20: 1245, 1995.