Step 5: Practice Pain Care for Life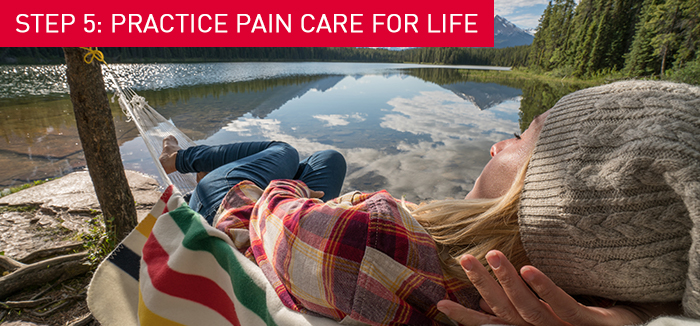 These steps are just the beginning.
Though these 5 steps are a good start, there is so much more to learn when it comes to pain care.
Your next steps should be:
Fill out the pain self-assessment questionnaire again and compare your answers to your initial results to see how much progress you've made.
Continue using the techniques covered in the previous steps. Repetition will allow you to improve your ease of movement over time and experience fewer flare-ups.
Make these techniques and concepts a part of your daily life. Practice, patience, persistence and compassion will help you master the pain management techniques covered in the previous steps.
For more pain management techniques and information, consider purchasing the self-care resources.
Access guided video exercises, electronic books, audio lessons and fun, interactive exercises to help you learn about pain. Created by a Canadian leader in pain management who's also an award-winning physiotherapist and an Adjunct Professor at the University of British Columbia, our self-care resources can help you reduce your pain and live well again.